MIKE SCHULTE | AJ VENS | SEAN PRIOR
A nostalgic journey back to the movie rental store era and the amazing movies from our childhood that we all know and love. With the benefit of 20+ years of hindsight, we revisit and dissect these classic movies to see if they still hold up. Get to know us!  We guarantee we're interesting. We put a fancy guarantee on our podcast cause we want you to feel all warm and toasty inside.
MIKE SCHULTE
Mike is the oldest member of the group and for better or for worse, the voice you hear the most often in episodes. He is a huge fan of comedies and in his spare time, he plays drums for The Pork Tornadoes.
AJ VENS
AJ is the "movie quote" guy, as well as the "impersonation" guy of the group. He particular loves action movies and in his spare time, he owns a clothing business called Wolf Den Wares.
SEAN PRIOR
Sean is a lover of movies, with the largest collection of all 3 hosts. He especially loves the horror genre. In his spare time, he is the host of "I'm Super Stoked" Podcast and plays guitar in a band called Ratcatcher.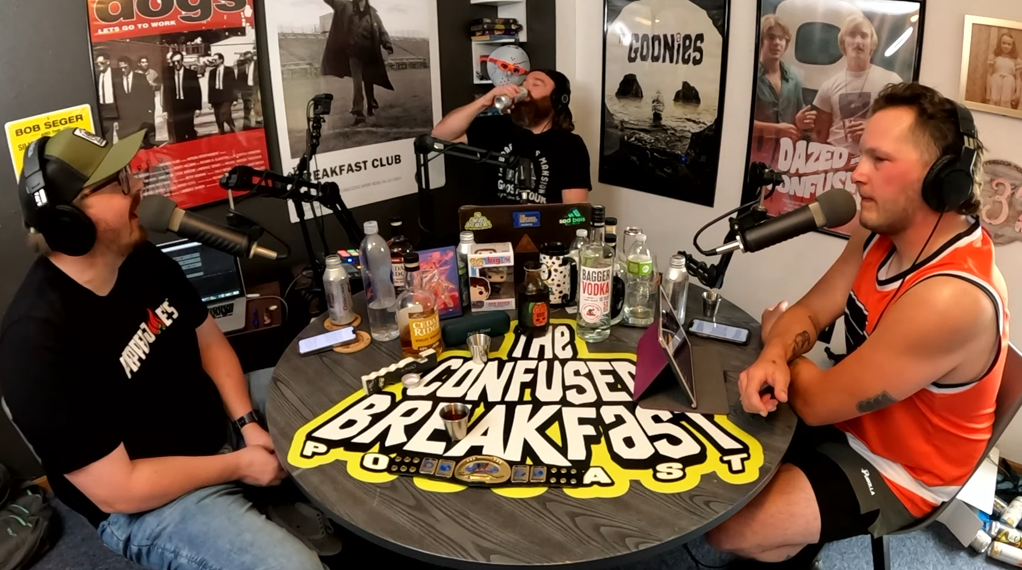 Listen From Your Favorite Platform
All media/press inquiries should be sent to 

[email protected]
Have questions or would like to send us fan mail? Contact us. We look forward to hearing from you!
© The Confused Breakfast 2023 All Rights Reserved.